Groovv Tablet
Tablet based payment system
Features and Benefits

Easily send coupons to customers
Send Special messages
Get New Customers
Increase Repeat Business
Import email list
Capture emails at POS
Create Custom offers
Track Results
Automatic offers by email, Facebook, Twitter, Text or published to your web site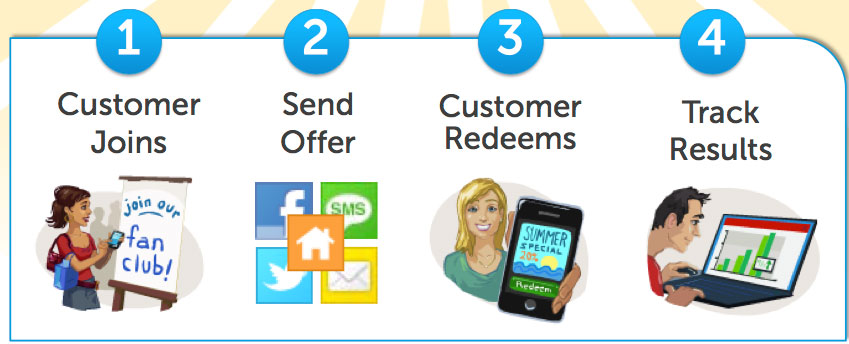 Integrated Marketing Platform
Manage and grow your business with the Groovv tablet point of sale system. Now you can collect your customers information, such as email or mobile phone number and easily connect with your customers to send them special offers, or new product information - all with a few clicks. Professionally designed templates are included that you can customize to create the perfect message or offer to your clients. These offers or information can be instantly sent by email, text, facebook, twitter or posted on your web site.
Versatile for Business
Easily connect your Groovv tablet thru dial up or ethernet. Track inventory, Customer information, or sales activities with reporting tools included. You can also customize departments and inventory for easy access and viewing right on the Groovv tablet. Stand out from the competition with the sleek state-of-the-art Tablet based, touch screen system.