Ingenico® iWL255 Mobile Terminal
Process Credit & Debit Cards anywhere, anytime.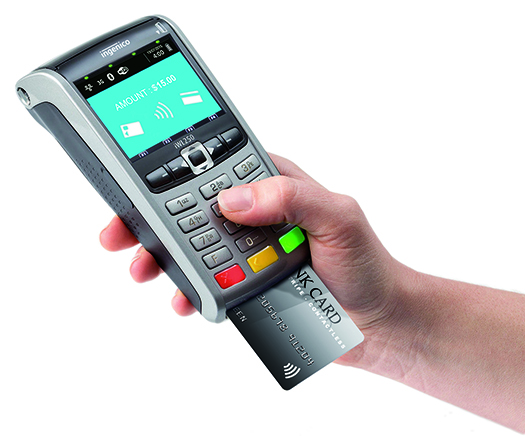 All-in-One Mobile Payment Processing
The Ingenico® iWL255 allows you to accept EMV capable transactions such as ApplePay®, AndroidPay® or SamsungPay®. It also support true debit with an internal PIN pad. The built in thermal printer is quiet and fast, which allows receipt to be kept for future records, and a copy can be provided to the cardholder. This reduces fraud and related chargebacks.
EMV Chip Technology
EMV chip technology is becoming the global standard for credit card and debit card payments. The embedded microprocessor chip stores and protects cardholder data. It is also NFC enabled so you can easily accept contactless payments, such as Apple Pay® and Google Wallet.